Cloud Based Software for Convenience Stores
Hisably makes managing convenience stores simple, fast and efficient
Get detailed analytics on daily reports, purchases, expenses, general ledger, and more
Get detailed analytics on daily reports, purchases, expenses, general ledger, and more
Scan lottery tickets and automatically calculate daily lottery sales.
Scan lottery tickets and automatically calculate daily lottery sales.
About Hisably
Hisably is your go-to accounting software for convenience store management. It combines the features store owners need most in an intuitive user-friendly interface.
Throw away your notebook ledger and access your store's finances from any computer or mobile device.

No need to manually count lottery tickets – scan them and let Hisably calculate your lottery revenues and inventory.
Learn how to make the most of Hisably through a series of carefully crafted instructional videos.
Get live reports on convenience store sales and commissions alongside income and expense reports, bank transaction reports and more.

Sign up for Hisably's 30-day free trial without credit card – no contract needed. Cancel your subscription at any time.
Why Choose Hisably?
Hisably is the first cloud-based accounting solution designed specifically for convenience store bookkeeping.It puts your store's finances in your hands.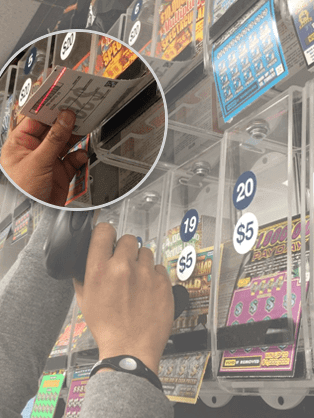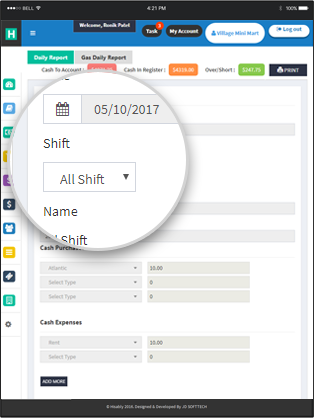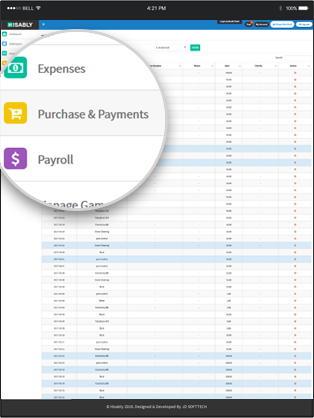 Don't count lottery ticket sales manually – scan them and have Hisably calculate your daily sales per shift. Manage lottery book inventory with ease using any standard barcode scanner.

Assign employee shifts directly through the software and get instant reports on cash flow, lottery ticket sales and gas sales – keep employees accountable for over and shorts!

Track open invoices and payment details using Hisably's powerful automated tools. Get detailed reports and financial statements instantly.
What Our Customers Are Saying
We're dedicated to making life easy for convenience store owners. See what some of our current users are saying about Hisably.
Girish
I have adopted this just for Lottery management but ended using for accounting and Gas report as well. That help me keep tab on reporting and financial decision.
Dave
I was really struggling with Lottery calculation and tallying the end of the business day report which was negatively affecting our store's financial. I started by asking my friends and family what they've tried, and someone recommended Hisably. After a little more research and talking with their Representative, I decided to try Platorm and I'm glad I did! My friend was absolutely right, this product has done wonders for me and I'm never going back. If you're facing similar issues, I highly recommend giving Hisably a try.
Nilesh
I have used several Lottery management solutions and at last settled on Hisably for their user friendly platform experience with detailed product reporting with very little data input.
Dhruv Patel
I don't think so there is better product available in the market for Lottery Reporting. Hisaly is the best product for detailed Lottery management as well as for back office accounting.
Piyush Patel
We were the early adopter of this prodcut. We have been using for at least 5 years for all our 20 stores. There is no doubt that product is good but their customer service is excellent.
Kenny Patel
I just started using Hisably since last June and it has been blessing for me. Now I can enter, check and audit my report on the tip of my finger. I am really happy with prodcut. I would definitely recommend it for other store owners.
Paresh Patel
Hisably is very simple and useful tool for any store adapt and take advantage of it. It helped me not only in Lottery but also back office work. The team helped me a lot in understanding the product. I had a some queries with few features , but they took care of it right away.
Alpesh Patel
Hisably has a great user experience. I was a bit worried about learning the product as I am not tech enthusiastuc, but it wasn't a problem at all. I love using Hisably and it is very easy to understand.
Vijay Kumar
I have started using it for only month now, but I can see the difference in lottery calculationn accuracy and time saving.
Amitkumar Barot
I have been using Hisably for the last 3 years for my 4 Stores. It immensely helps to save time with accuracy. Earlier, it was taking 45 minutes to do a report for Lottery, and that is with normal human error. I am also suggesting everybody use Hisably for their store.
Muckeys Super Mart
We have been using Hisably for over a year. Hisably helps us keep track of all cash transactions, especially bills and invoice tracking by a vendor.
Highland Market
I own a gas station. I have employees working in two shifts. We are able to do shift report by an employee, and I can see over/short for each employee individually.
Village Mini Mart
Hanson, MA
Scanning lottery tickets make it easier and faster to do our daily report cash calculations. We are getting a report done every night in 5 minutes which used to take 30 minutes.
Register and Start Using Hisably Today!
Take control of your store's finances with this powerful set of tools today.
Get daily cash reports done in five minutes.
Save valuable time by scanning lottery tickets by barcode.
Keep accurate records of account payables and receivables.
Instantly generate reports on sales, payments, purchases, expenses, payroll and more.
Subscription Pricing Made Simple
Start your subscription with a 30-day free trial and then pay a low rate per month – no contract needed.
---
No credit card required.
Now available as Mobile App
Connect Bluetooth scanner with phone to scan your lottery tickets and do report with ease on your mobile phone.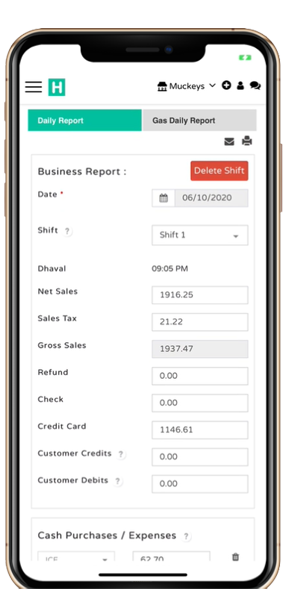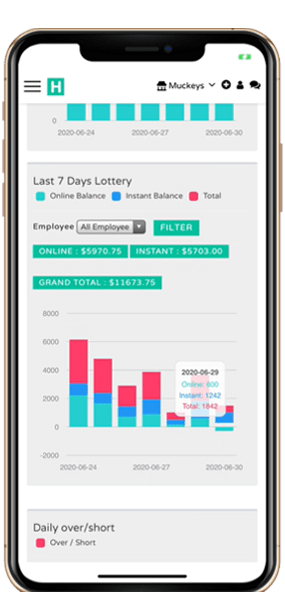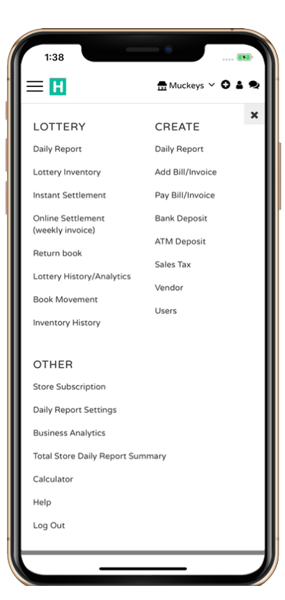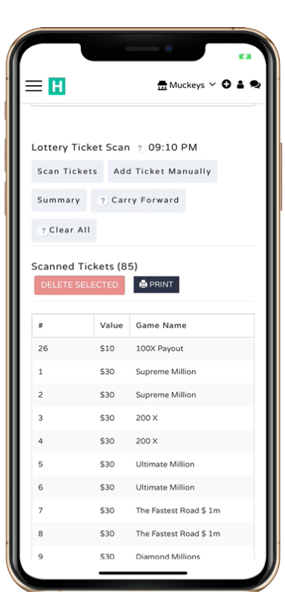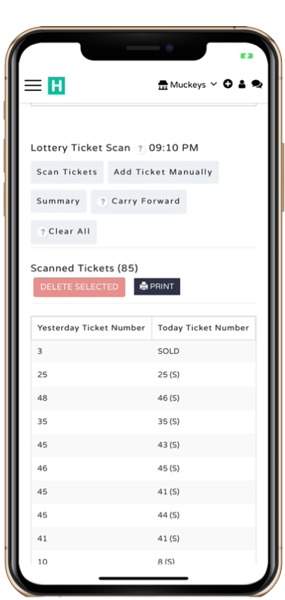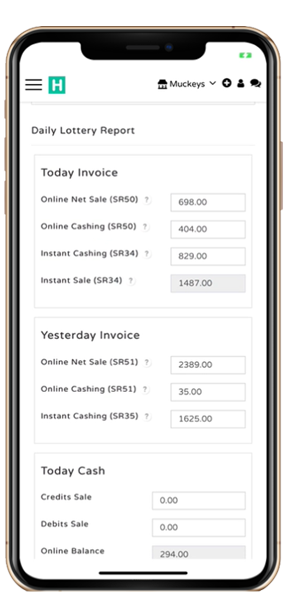 Start Your 30 Day FREE TRIAL
Risk-Free. No Credit Card Required. No Contract.