Cloud Based Software for Convenience Stores
Hisably makes managing convenience stores simple, fast and efficient
Get detailed analytics on daily reports, purchases, expenses, general ledger, and more
Get detailed analytics on daily reports, purchases, expenses, general ledger, and more
Scan lottery tickets and automatically calculate daily lottery sales.
Scan lottery tickets and automatically calculate daily lottery sales.
About Hisably
Hisably is your go-to accounting software for convenience store management. It combines the features store owners need most in an intuitive user-friendly interface.
Cloud-Based Web Application
Throw away your notebook ledger and access your store's finances from any computer or mobile device.
Daily Cash Reports
Finish your daily cash reports in mere minutes with automated calculations.

Lottery Ticket Scanning
No need to manually count lottery tickets – scan them and let Hisably calculate your lottery revenues and inventory.
Extensive Tutorial Videos
Learn how to make the most of Hisably through a series of carefully crafted instructional videos.
Analytics
Get live reports on convenience store sales and commissions alongside income and expense reports, bank transaction reports and more.

No Contract Subscription
Sign up for Hisably's 30-day free trial without credit card – no contract needed. Cancel your subscription at any time.
Why Choose Hisably?
Hisably is the first cloud-based accounting solution designed specifically for convenience store bookkeeping.It puts your store's finances in your hands.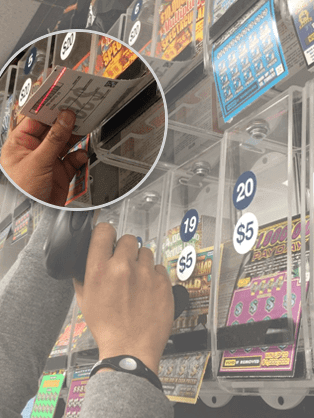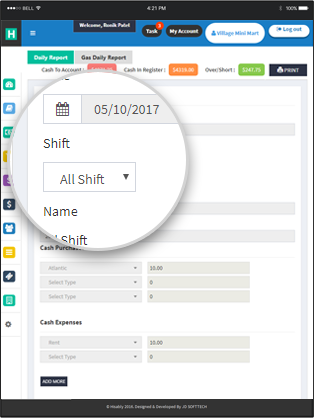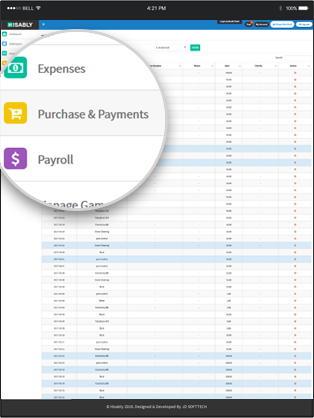 Don't count lottery ticket sales manually – scan them and have Hisably calculate your daily sales per shift. Manage lottery book inventory with ease using any standard barcode scanner.

Assign employee shifts directly through the software and get instant reports on cash flow, lottery ticket sales and gas sales – keep employees accountable for over and shorts!

Track open invoices and payment details using Hisably's powerful automated tools. Get detailed reports and financial statements instantly.
What Our Customers Are Saying
We're dedicated to making life easy for convenience store owners. See what some of our current users are saying about Hisably.
"Scanning lottery tickets make it easier and faster to do our daily report cash calculations. We are getting a report done every night in 5 minutes which used to take 30 minutes."
"I own a gas station. I have employees working in two shifts. We are able to do shift report by an employee, and I can see over/short for each employee individually."
Register and Start Using Hisably Today!
Take control of your store's finances with this powerful set of tools today.
Get daily cash reports done in five minutes.
Save valuable time by scanning lottery tickets by barcode.
Keep accurate records of account payables and receivables.
Instantly generate reports on sales, payments, purchases, expenses, payroll and more.
Subscription Pricing Made Simple
Start your subscription with a 30-day free trial and then pay a low rate per month – no contract needed.
---
No credit card required.
Now available as Mobile App
Connect Bluetooth scanner with phone to scan your lottery tickets and do report with ease on your mobile phone.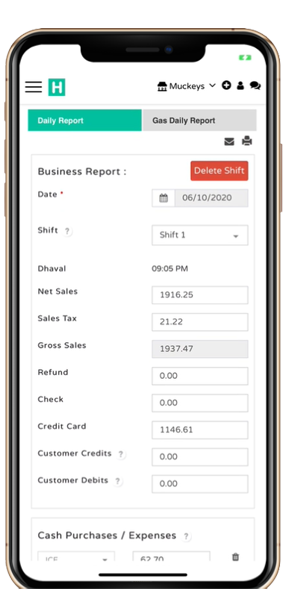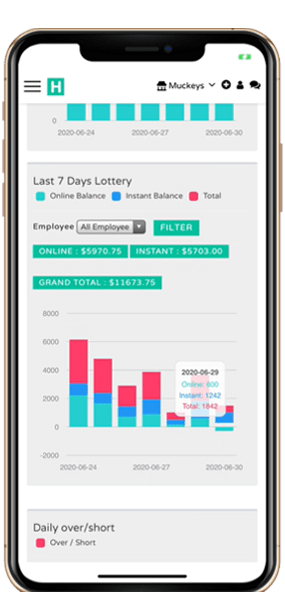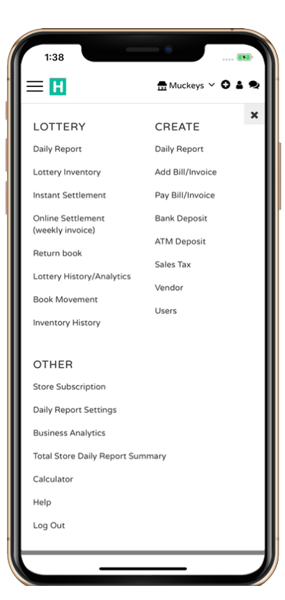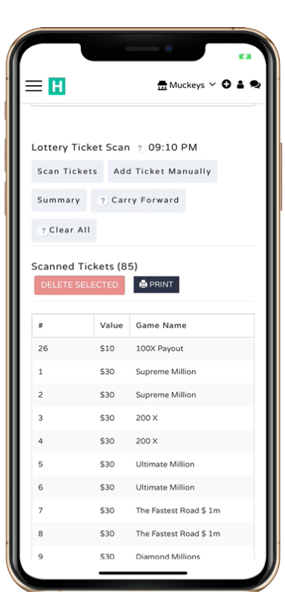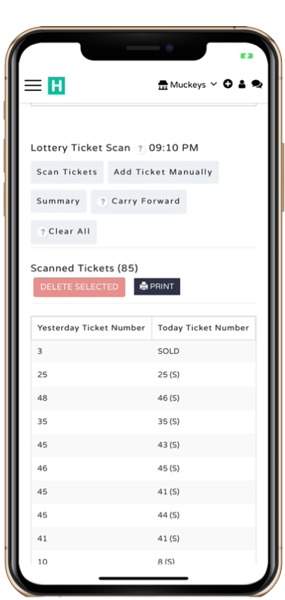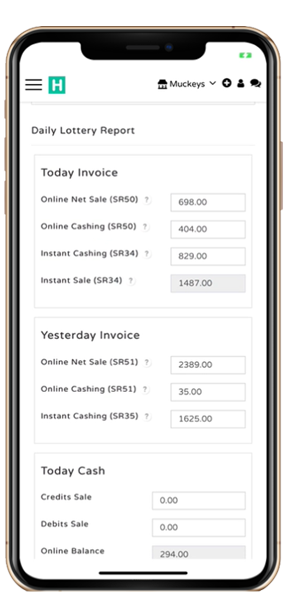 Start Your 30 Day FREE TRIAL
Risk-Free. No Credit Card Required. No Contract.