Using Reporting and Analytics Tool
Hisably is exclusively built for convenience stores like grocery stores,
gas stations, etc. With this tool, daily sales reports are quick to generate,
and it's easy for the stores to focus on things that matter the most.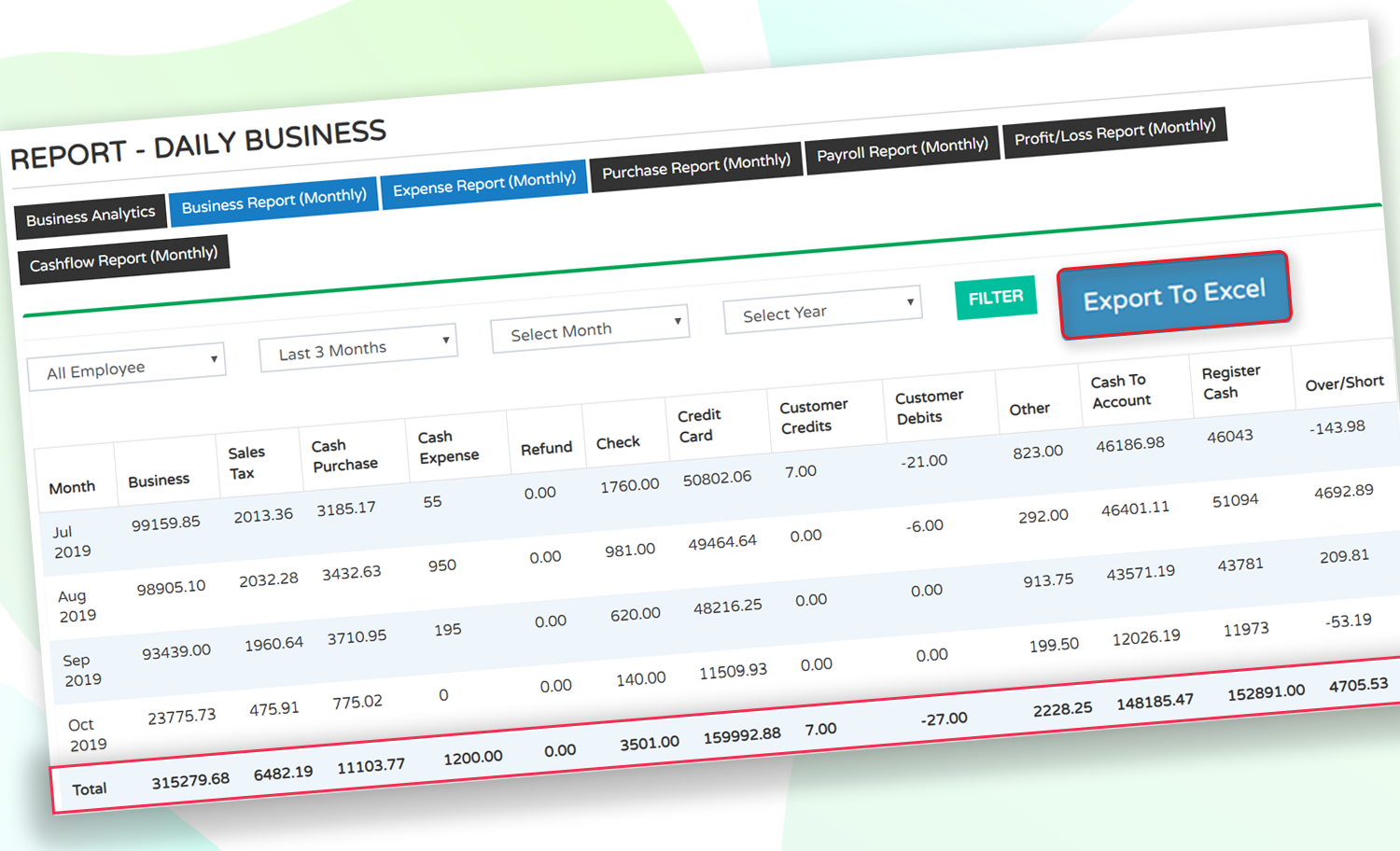 Monthly Reports
Get monthly sales reports generated and sent to your email inbox. Hisably reports include all cash inflow and outflow alongside bank deposit information – this gives you an immediate overview of your on-hand cash balance. Reports also include balance sheets, purchase reports, and expense reports. Each of these can be exported to a CPA for tax filing purposes, saving you and your tax professional a huge amount of time.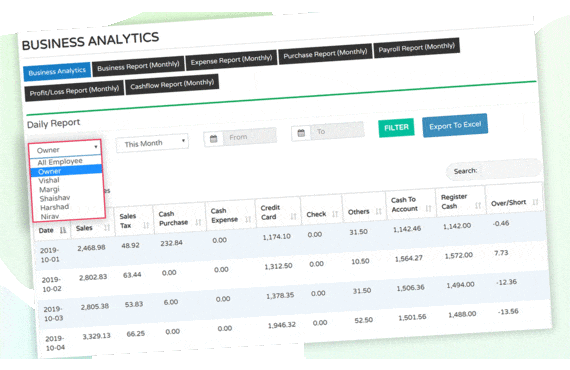 Store Reports
Store reports are a vital tool for every business owner, and talking about a conveneince store is even more essential. Store reports provide crucial information to any convenience store to make informed business & financial decisions. For instance, a grocery store daily sales report helps a store owner to know about their day-to-day operations, sales analysis, etc., and make crucial decisions efficiently.
Shift Reports
Stores with multiple employee shifts can get specialized reports per shift. Find out monthly cash over or short per employee.
Sales Reports
With Hisably, collecting and analyzing gas station daily sales reports, including tax data, and presenting the information in graphical formats to facilitate immediate insight is possible.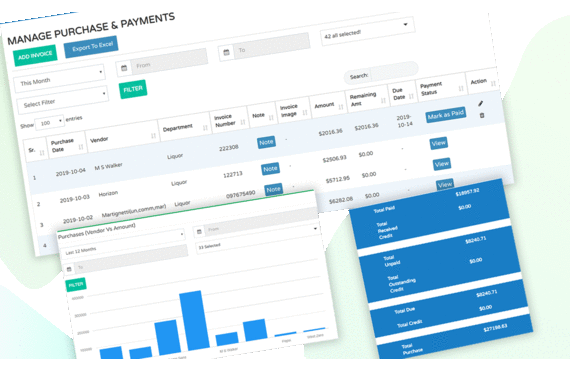 General Ledger
Purchase Reports
Find out exactly how much you are paying to purchase goods for resale. Compare those figures with sales data to monitor inventory effectively.
Expense Reports
Have expense data displayed graphically. ? Compare your expenses to your budget overview to find out how efficient your store is.
Payroll Reports
Generate payroll reports to keep an eye on your labor cost.
Other Data
Hisably generates reports on your bank deposit, ATM, and owner distribution transactions to get up to date on the hand cash balance.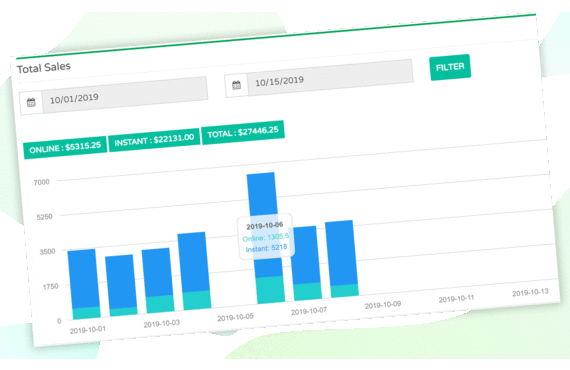 Lottery Analytics
Hisably is a complete lottery automation solution for convenience store owners. Smart reporting lets you easily match cash balances with lottery sales and pay outs.
Automatically lottery commission calculations based on daily sales and paid outs.
See sales reports organized by game or ticket value.
Order lottery tickets automatically, forecasting need from current inventory and past sales.
Manage and reconcile lottery inventory from any point.
Reduce shrinkage by matching lottery payable with cash balance.