Daily Sales Reports
One application gives you total access to your convenience store's daily business activity.
Track gross sales, paid outs, register cash flow, gasoline sales, lottery ticket sales and more.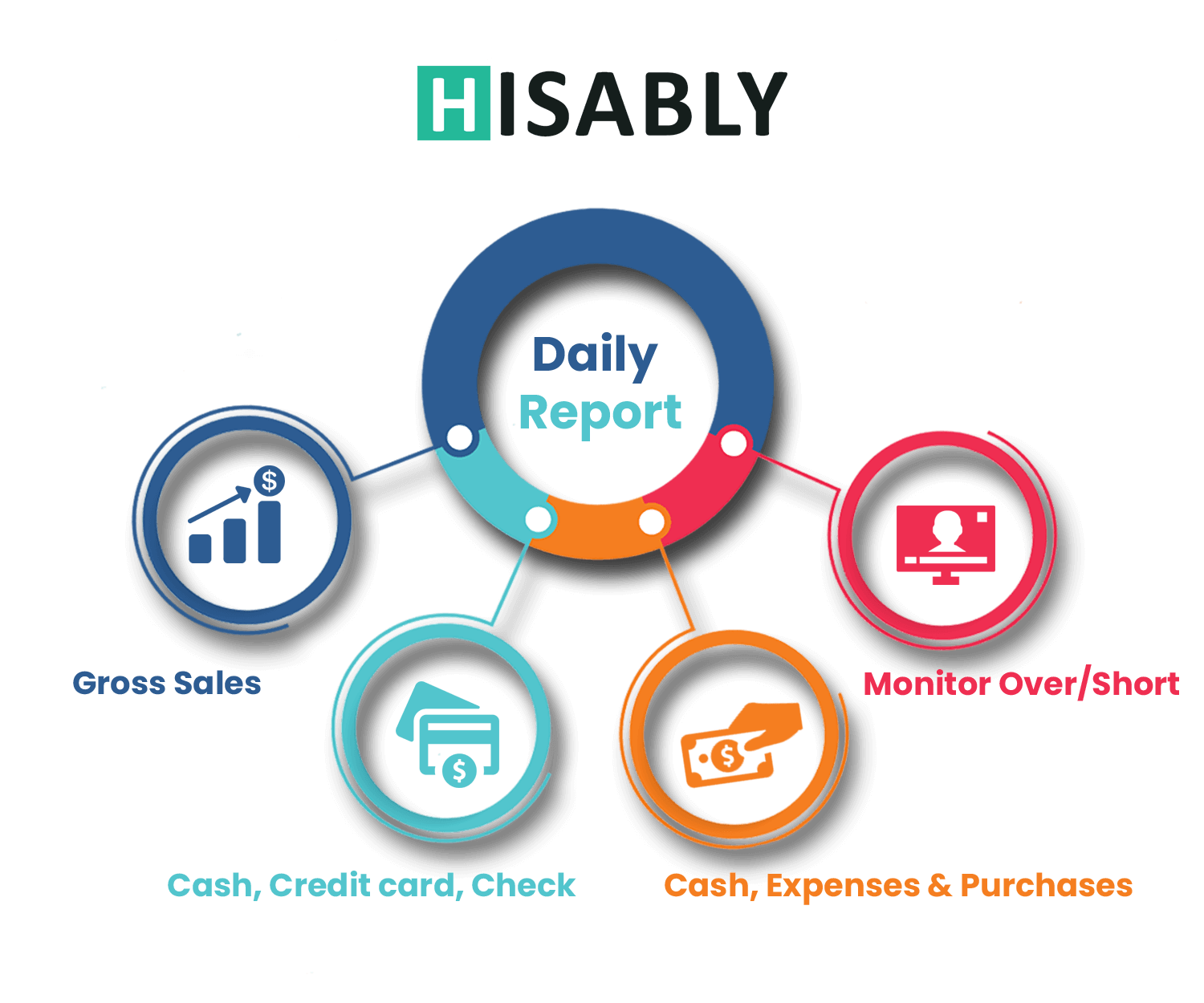 Why Trust Hisably for Your Daily Reports?
We have convenience store owners on our team, and we've seen first-hand how pen-and-paper accounting simply doesn't cut it in the 21st century. Spreadsheet applications are a helpful compromise, but can't generate reports or detect theft.
We saw that huge franchise convenience stores have their own custom-coded bookkeeping software, and realized what a powerful advantage that gives them.
So we put together an experienced team of developers and designed a cloud-based solution that levels the playing field for small business owners who make a living through their convenience stores.
Now, you can save your employees' time, catch theft and get daily reports sent directly to your inbox every day.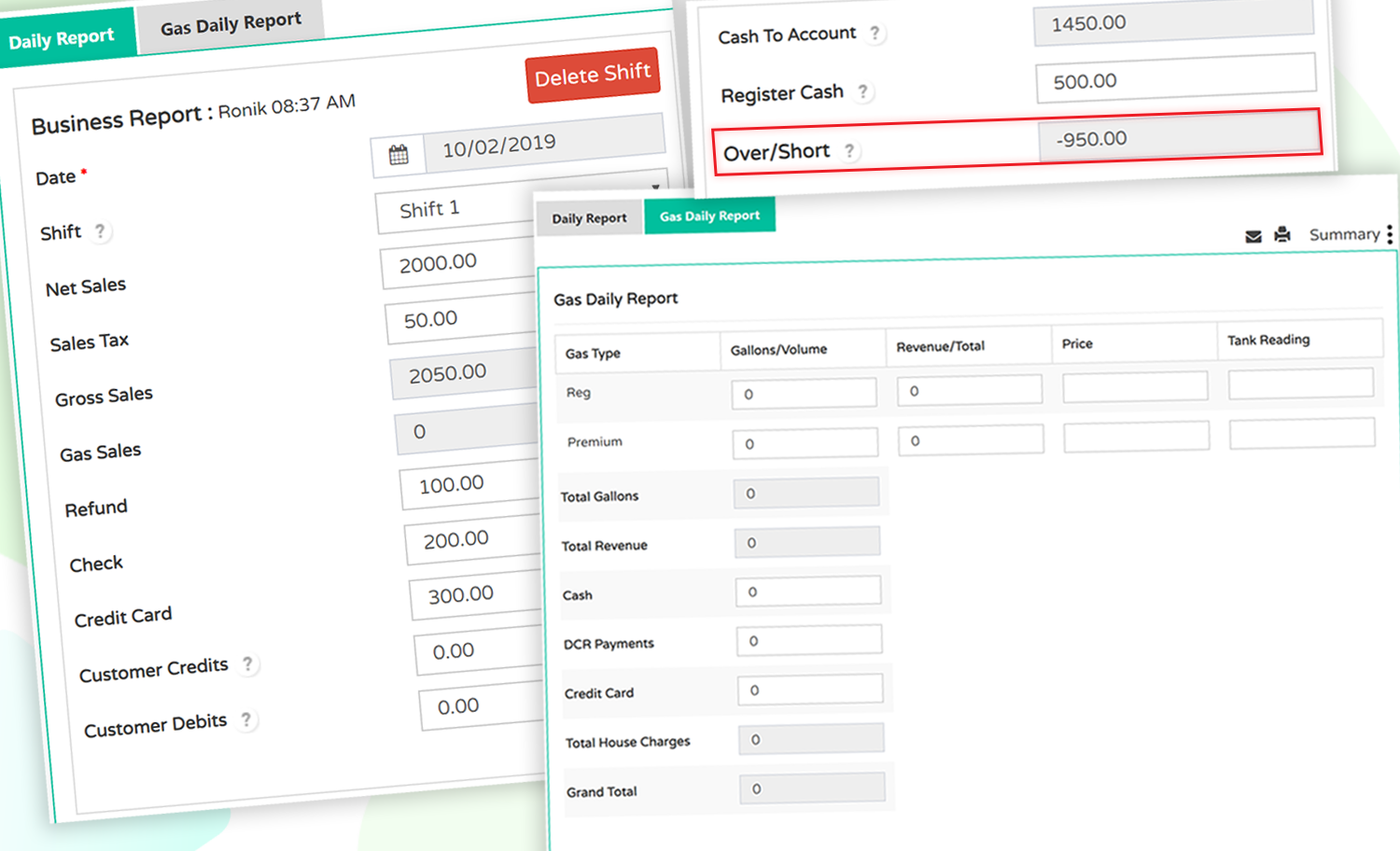 Daily Cash & Gas Reports
Daily cash reports keep your business afloat by identifying cash shorts and overs. With an eagle's eye view of your daily financial transactions, you can quickly detect cash flow problems, loss due to theft, and other issues that you'll want to address as quickly as possible.
This becomes even more important when you own and operate multiple stores. You can't be everywhere at once – but with Hisably, you won't have to be.
Daily Reports
Customize daily report fields based on your need. Find out if employees are secretly pocketing the cash.
Gas Reports
Record gasoline sales and maintain an easy-to-read report, generated automatically by Hisably.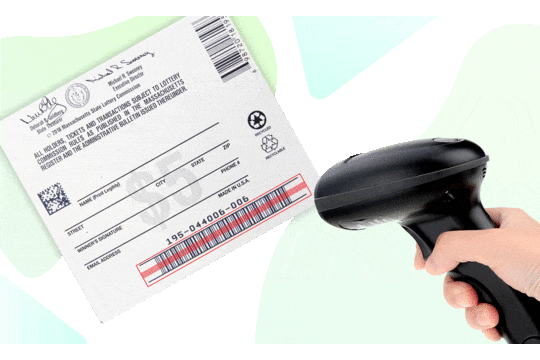 Ticket Scanning : Daily Sales Tracker
With Hisably, you can complete lottery reports simply by scanning your tickets. Scan inactivated books and packs to keep inventory up-to-date.
Scan Tickets
Scan lottery tickets and automatically calculate end-of-day sales. See sales by ticket type and ticket amount.
Record Sales Per Shift
Hisably lets you record lottery sales per employee shift. If there is less cash in the drawer than expected, you know which employee to hold accountable.
Take Lottery Inventory Daily
Generate daily reports comparing inactive packs with inventory to detect shortage and theft.
Manage Online Sales
Enter your online lottery sales and paid-outs to account for the daily online balance in the daily report.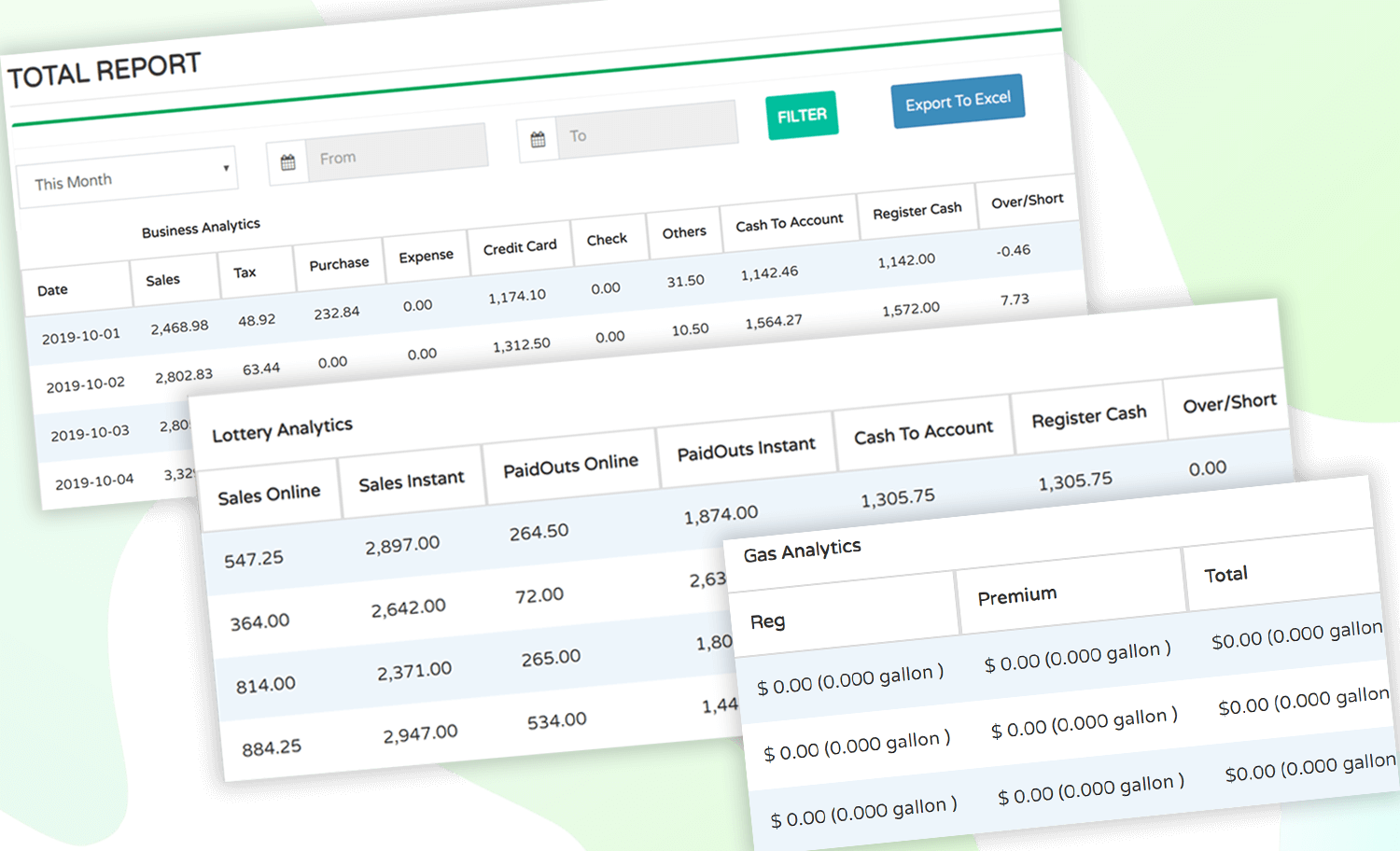 Detailed Daily Reports Make the Difference
Hisably uses your daily transaction data to generate detailed reports. These reports let you:
Graphically display the day's sales and compare to past days.
Add cash purchases and expenses from daily reports to vendor accounts.
Keep track of lottery ticket sales and generate lottery orders.
See your lottery commission and cash on hand instantly calculated from your daily reports.