General Ledger Accounting Software
Gone are the days when convenience store owners needed to keep a paper-and-pen ledger with them at all times.
With Hisably, your ledger is accessible through any Internet-connected device!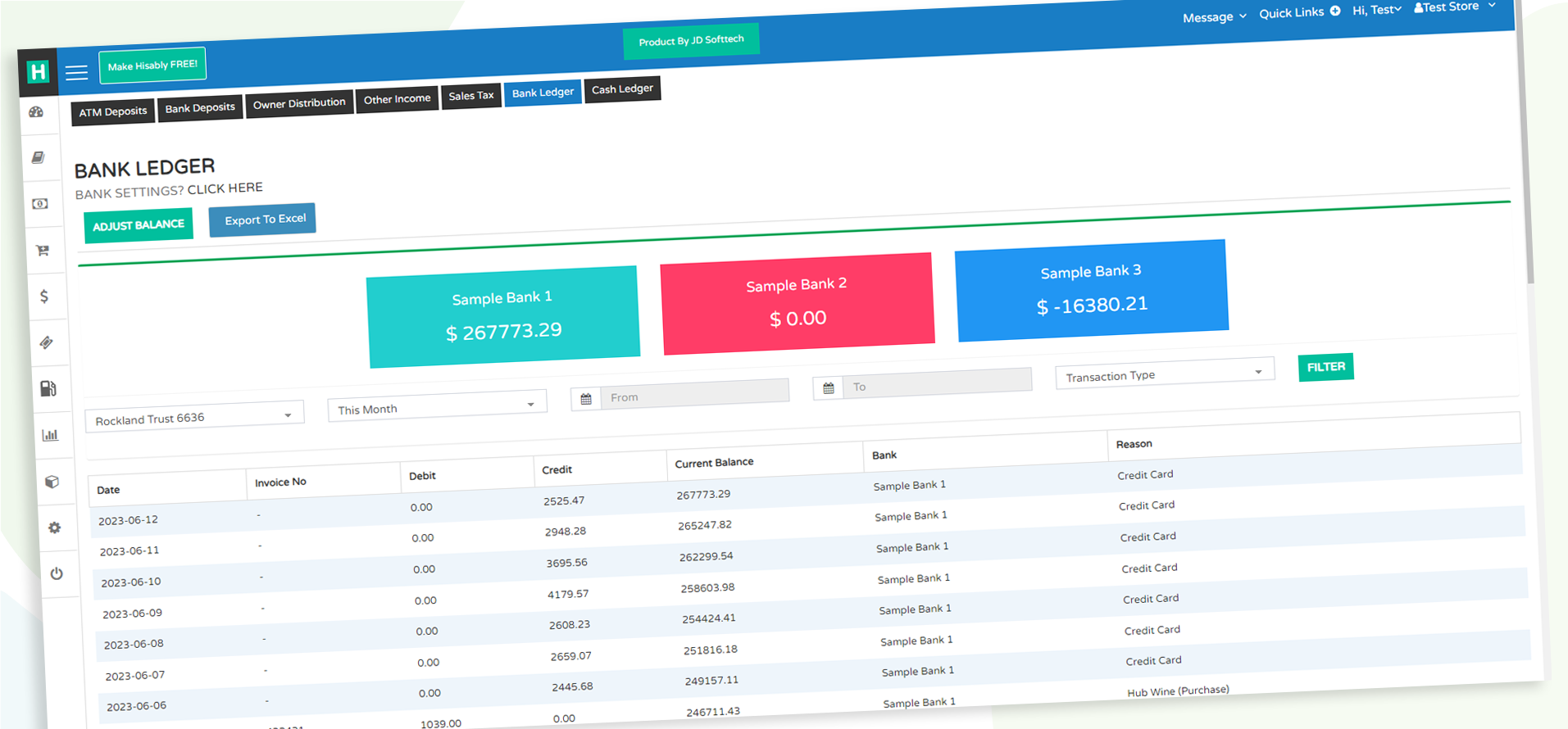 Why General Ledger Software is Required
Here are some unique selling propositions and benefits of having general ledger accounting software for your convenience store.
Enhanced Accuracy
90% of the risk related to financial data entry and calculations gets reduced, resulting in accurate
data.
Visibility
90% better visibility because the tool offers real-time updates to the ledger. Any time transaction
happens, the tool updates the ledger instantly, mirroring the changes immediately.
Aids in Preventing Frauds
With the general ledger, you can detect minor errors instantly. You can even identify issues and prevent
them in real-time.
Improved Financial Reporting
The tool generates extensive financial reports like balance sheets, cash flow statements, and income
statements.
Helps in Financial Decision Making
The general ledger software looks after revenue, expenses, profitability, and other crucial financial
metrics. You can leverage this data to make better financial decisions for your convenience store.
Enhanced Compliance
The software facilitates compliance with accounting standards and regulatory requirements. It ensures
accurate recording and reporting of financial data, reducing the risk of non-compliance penalties and
errors.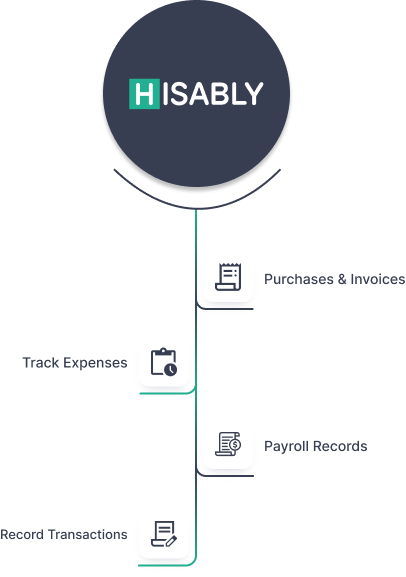 Key Features of General Ledger Accounting Software
Here are some of the most essential features of the general ledger accounting software.
Purchases & Invoices
Hisably's cloud-based solution helps organize the invoices based on vendor, department, due date, and more. Further, you can track the invoice based on week, month, or custom range. It also offers purchase insights in graph format.
Track Expenses
The ledger accounting software helps you to record all the standard expenses like rent, electricity, phone bills, etc. It allows you to understand cashflow and track expenses depending on the payment type, payment method, vendor, date, etc.
Payroll Records
Hisably is an extensive accounting system for convenience store owners. The admin can maintain employee payrolls separately and view the summary, spending by month, and by the employee. Also, employees can view their entire payroll history but can't modify anything.
Record Transactions
The cloud-based solution provides you with tools to record bank transactions and ATM deposits. Salaries/profits taken by owners can be reported and analyzed.