General Ledger Accounting Software
Gone are the days when convenience store owners needed to keep a paper-and-pen ledger with them at all times.
With Hisably, your ledger is accessible through any Internet-connected device!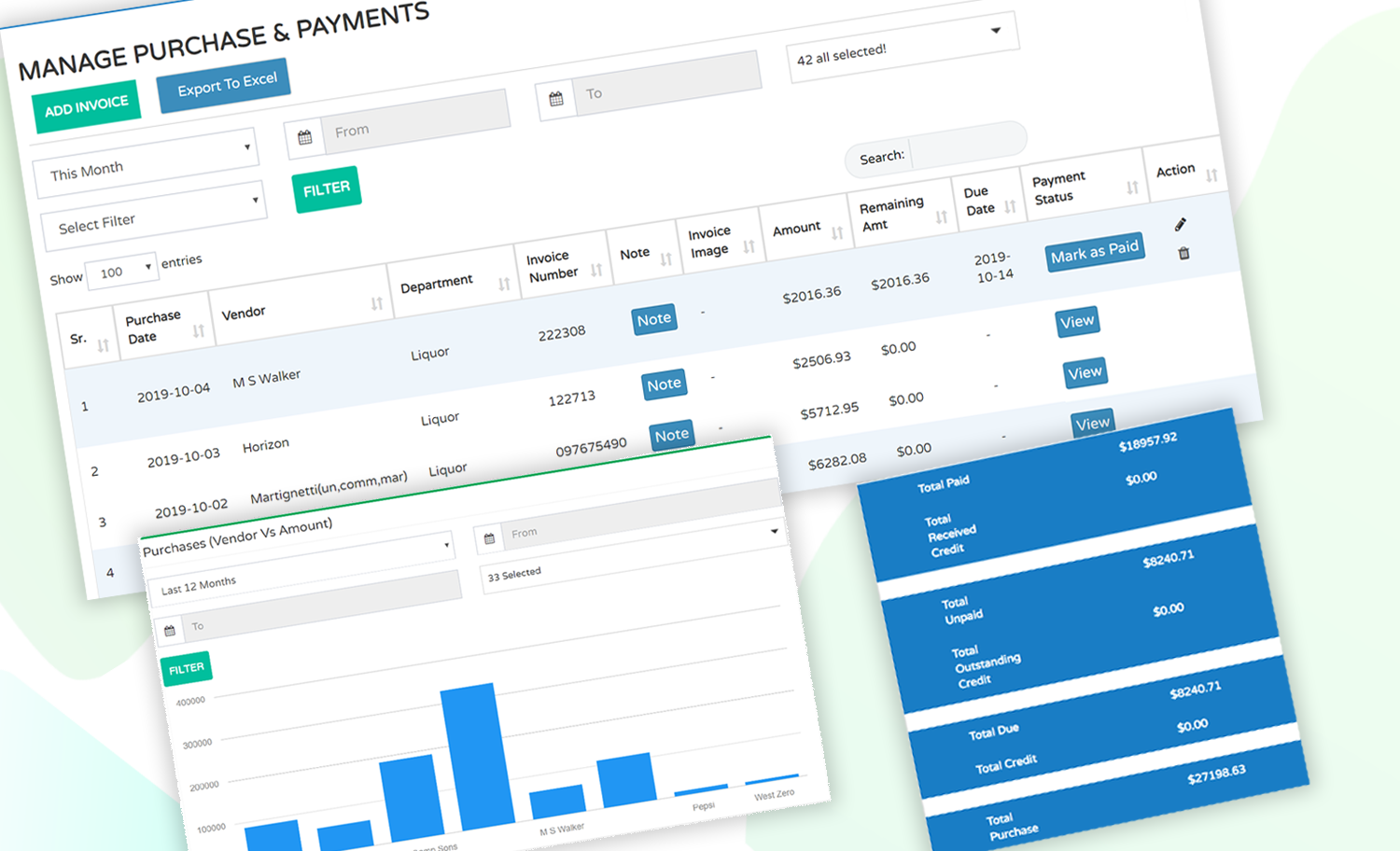 Purchases and Invoices
Enter and track open invoices to maintain your purchase data. Use Hisably reports to buy smarter, avoid overstocking and monitor account payable by the vendor.
Enter Invoices
Organize invoices by invoice number, date, vendor, department, payment type, due date, and note. All your invoices are accessible through the Hisably database.
Invoice Tracking
Track all of your invoices and filter them by week, month, a year or custom date range. You can pay invoices partially and verify your open balance per vendor at any time.
Purchase Insights
Hisably creates graphs of your purchases by the vendor. Compare purchases with sales to avoid overstocking.
Account Payable
Filter all invoices by the due date to check your upcoming payables.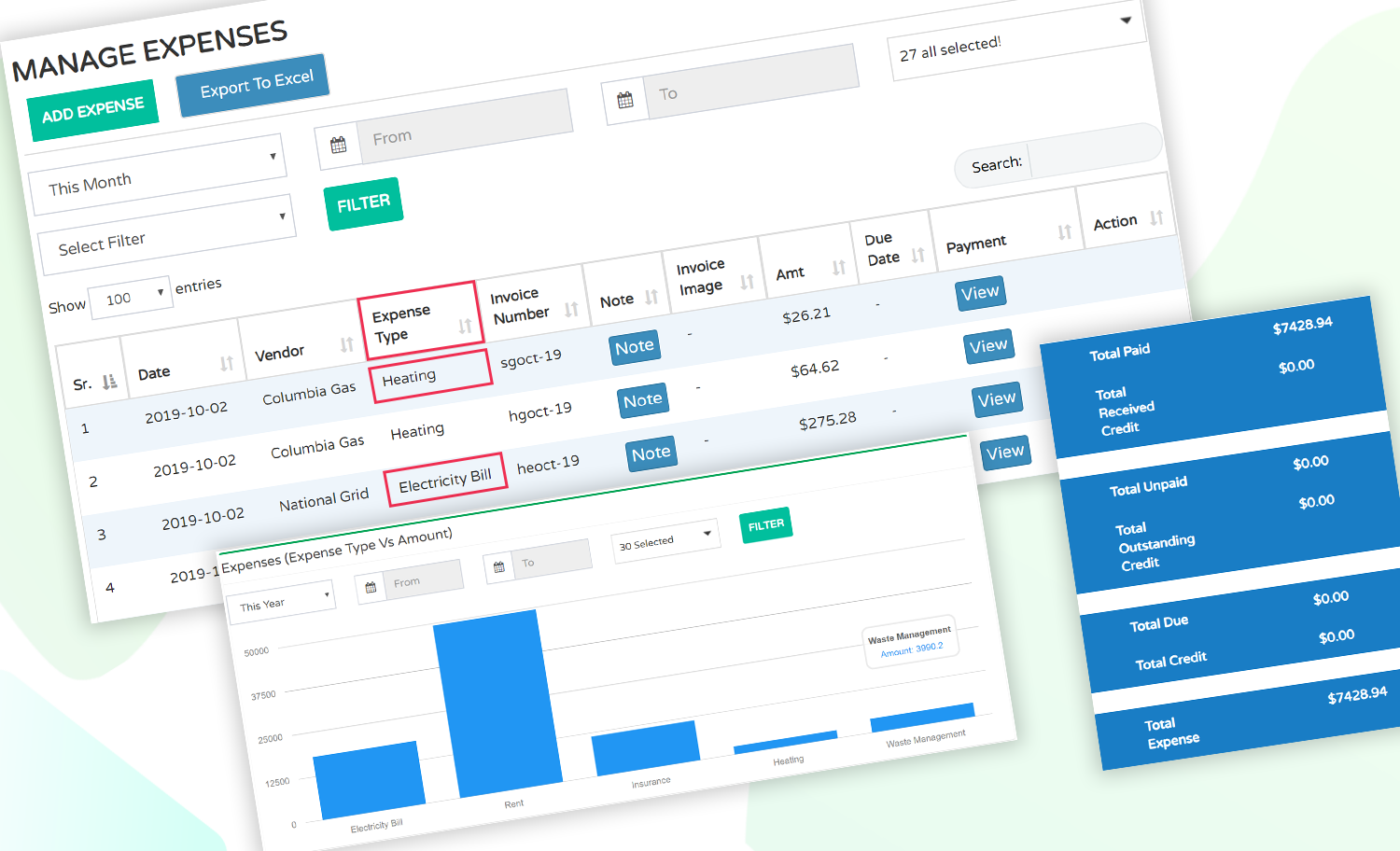 Track Expenses
Hisably accounts for all of the most common expenses convenience stores pay. These include rent, electricity, phone bills, and more. If you have special monthly expenses that you'd like to add, it's incredibly easy to do. By adding your expenses and listing them by vendor, you develop a "big picture" understanding of your store's cash flow. Track expenses by payment type, payment method, vendor name, date paid, and more.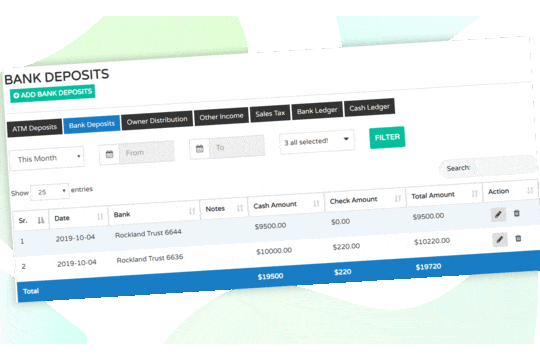 ATM, Bank Deposits and Owner Distribution Data
Hisably gives you the tools you need to record bank transactions and ATM deposits. You can also record owner income distribution – all your most important data is in one secure place.
Record bank account deposits for accurate balance sheet calculations.
Record ATM deposits to reconcile ATM payments with bank statements.
Salaries/profits taken by owners can be reported and analyzed.
Easily add multiple banks.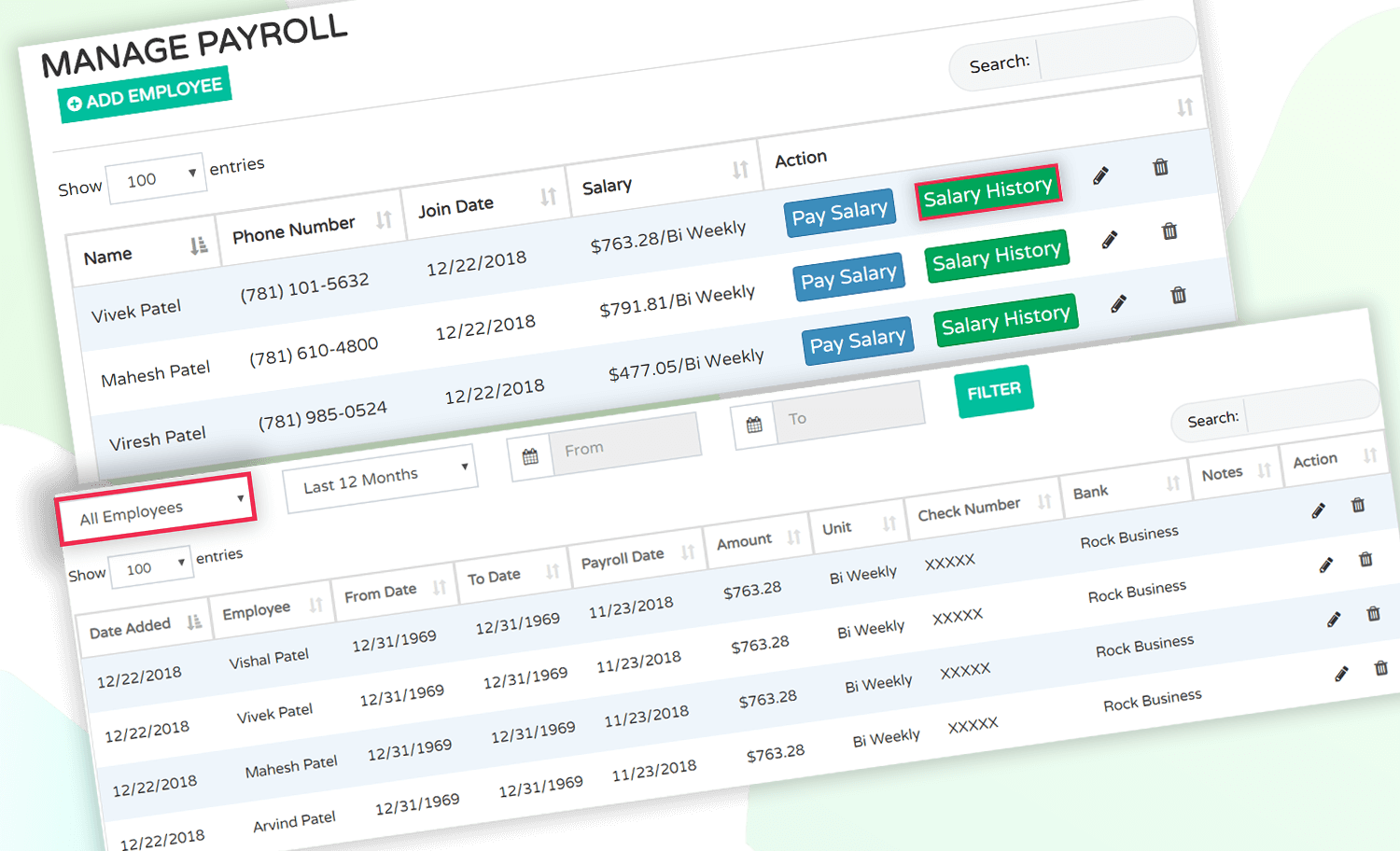 Keep Payroll Records with Ease
Hisably is a complete payroll accounting solution for convenience store owners. Use it to create employee accounts and record their payroll information by payment period (day, week, or month), and rate.
Employee Access
Employees can log in to see their own payroll history. Specialized privileges prevent them from making changes.
See Payroll Data by Employee
You can administrate employee payrolls for each employee separately. See summary, spending by month, and by employee.